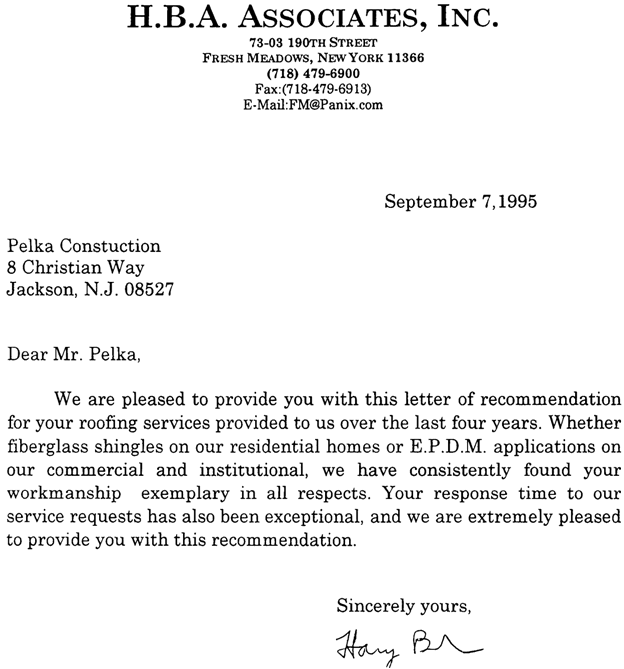 Harry
Whether fiberglass shingles on our residential homes or E.P.D.M applications on our commercial and institutional, we have consistently found your workmanship exemplary in all respects. Your response time to our service requests has also been exceptional, and we are extremely pleased to provide you with this recommendation.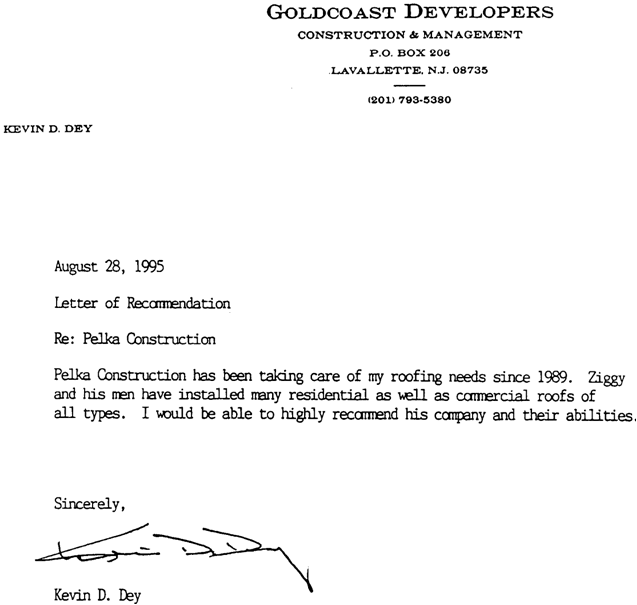 Kevin
Pelka Construction has been taking care of my roofing needs since 1989. Ziggy and his men have installed many residential as well as commercial roofs of all types. I would be able to highly recommend his company and their abilities.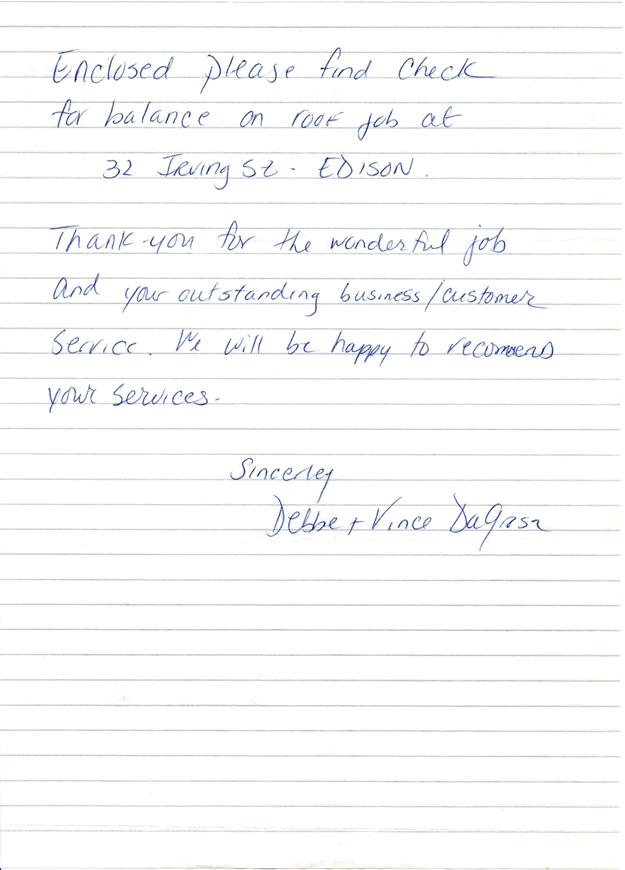 Debbe & Vince
Thank you for the wonderful job and your outstanding business/customer service. We will be happy to recommend your services!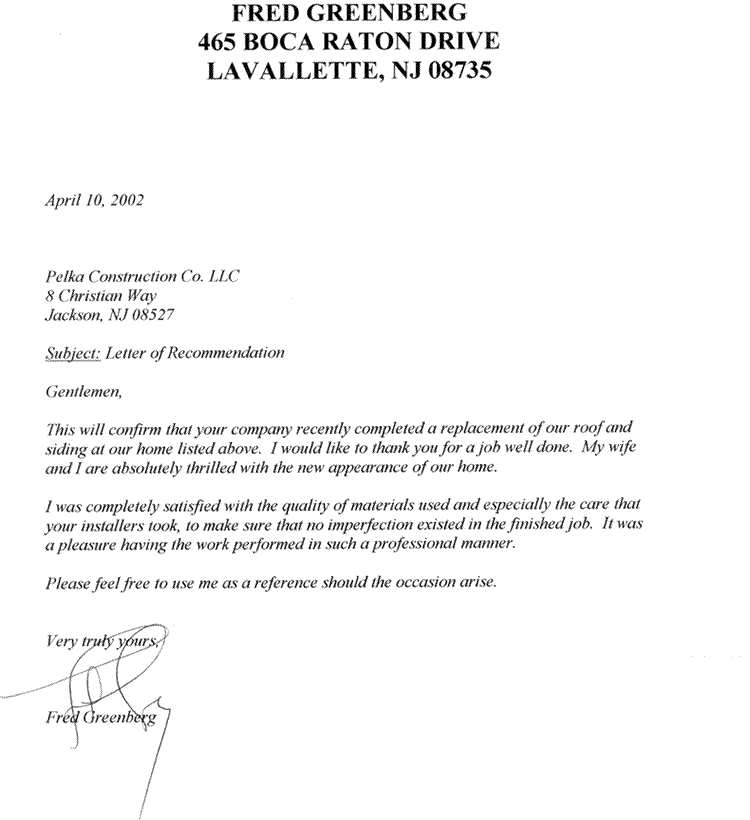 Fred
I was completely Satisfied with the quality of materials used and especially the care that your installers took, to make sure that no imperfection existed in the finished job. It was a pleasure having the work performed in such a professional manner.