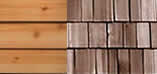 Fiber Cement Siding
Relatively new product in our area, made from layers of cement and fiberglass. It comes in a large variety of styles, from common clapboard, staggered edge shake to half rounded fish-scale. This product can be factory painted in any color with 25 year finish warranty. Fiber cement is quickly gaining popularity due to its unmatched fireproof properties.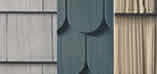 Heavy Gauge Vinyl Shake Siding
This heavy gauge, seamless, vinyl siding is made to resemble authentic wood shakes in three main styles: perfection, half round and hand split. It is more expensive alternative to standard siding but it is also more attractive in appearance. Lifetime warranty.
Vinyl Lap Siding
Most common and most cost effective type of siding used on the market today. Available in many colors and textures. Comes with a lifetime warranty.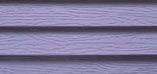 Metal Siding
Aluminum and steel siding is less popular residential siding material. It is a poor heat insulator and it is more sensitive to mechanical dents and damage. Metal siding however has one advantage! It is a much better fireproofer than vinyl or wood siding, which is often the requirement of local building codes. It is available in fewer styles and colors than its vinyl competitor.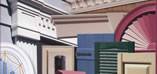 Siding and Trim Accessories
This includes various accessories such as: architectural trim, shutters, gable vents, roof ventilation and different types of mounting accessories.