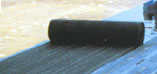 Flat Roofing
These materials are used on roofs with very low or no pitch. These material come in a lot of variations with many different applications.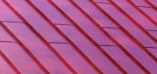 Metal Roofing
Metal roofing is usually associated with commercial buildings such as warehouses, hotels or restaurants. As a result of new designs however it is more and more often used as a choice for residential homes. Metal roofing offers outstanding protection from the weather elements, and is recommended for colder climates with stronger winds. Contact us about customizing options as metal roofing products are available in many colors and designs.
Slate and Tile
This category includes a large number of natural and synthetic slate and tile products. The most durable natural stone slate or ceramic tile comes with a high price tag and requires strong roof construction due to its heavy weight. Synthetic slate is made from fiberglass or plastic materials, it is much lighter and easier to install.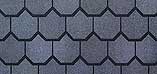 Designer/Architectural Shingle
Top of the line asphalt roofing shingle, comes at a premium price. It is available in limited number of colors with lifetime warranty and higher wind resistance.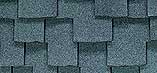 Dimensional Shingle
Also known as architectural or Timberline shingle. They are laminated from 2 or more separate layers of material making it into one solid panel which imitates the random look of natural cedar shakes.These are slightly higher in price with warranties from 25 yrs. to lifetime.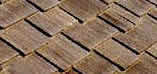 Cedar Wood
Natural wood cedar offers very distinctive and traditional look. It comes in several styles, ranging in size and thickness. It is also available treated against moisture or for fire retardancy. Comes with a warranty of 20 years and up.